Description
MODULAR
Purpose
Security boxes are often applied for preventing from unauthorized access by pedestrians to the protected areas and sites with high security level as well as time & attendance control for workers at construction sites or other temporarily run industrial and entertaining zones.
Housing type
· Standard: 10', 16', 20', 24', 30', 40'Container.
Technical parameters
· Power supply: 220/380 V, 50 Hz.
· Power consumption (depending on the quantity of turnstiles): up to 5000 Watts.
Component parts
· Container.
· Turnstiles.
· AC mains easy plug.
· Roller shutters.
· Fluorescent light and CCTV preparation.
· Guards' office.
Technical specs
Technical specs:
  Length
  6090 mm
  Width
  2430 mm
  Height
  2600 mm
Drafts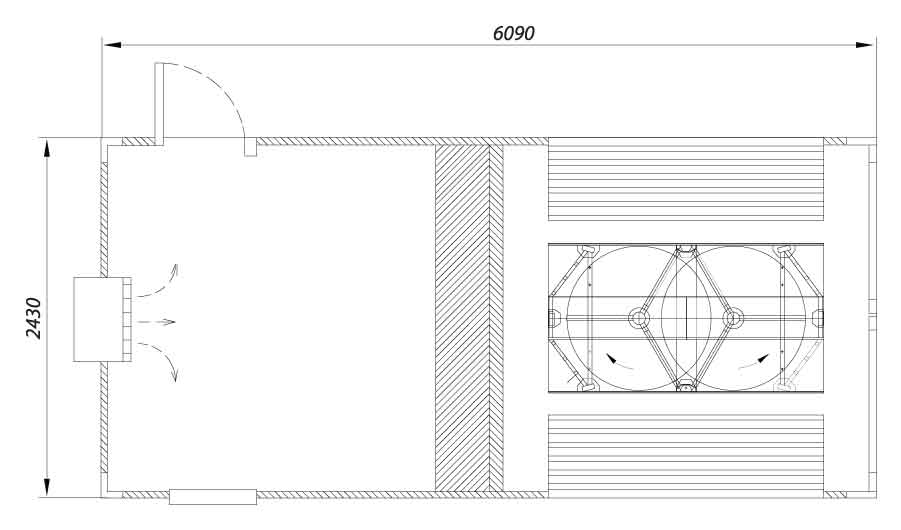 Download (PDF 32Kb)