Description
Waist-High Turnstile (segment throw out principle)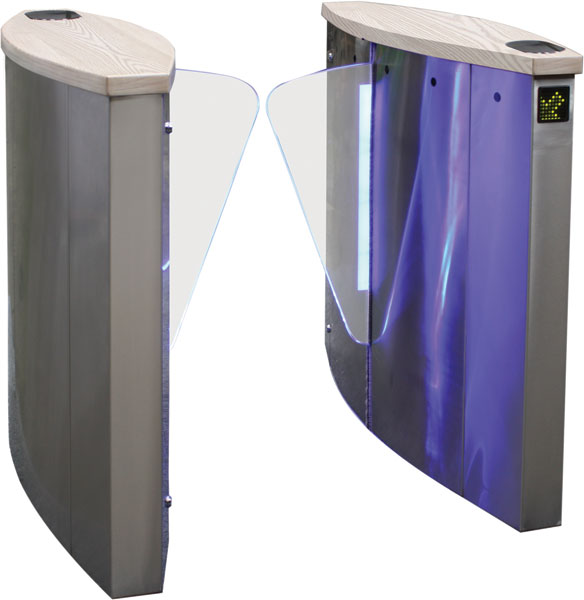 Purpose
The "SPEED BLADE" turnstile is the most compact and "laconic" turnstile of "Freeway" series. The turnstile dimensions, housing materials as well as roundels make the "SPEED BLADE" look gentle and "light". The turnstile's simplicity, speed and principle of operation along with contemporary appearance make the "SPEED BLADE" a perfect solution for any sites.
Different lid variations of Speed Blade are available for purchase:
– Steel (standard);
– Glass;
– Wooden;
– From poly stone. (Poly Stone Color Collection)
Controlled by
· access control system;
· manual control.
When power goes OFF both directions are free.
Electrical Specifications
· Voltage:
– from the (100–240) V, 50/60 Hz.
– from a DC source 12 V.
· Maximum power consumption 155 Watt per pass.
· Degree of protection according to GOST 14254-96 – IP41.
Technical specs:
Drafts:
Length
Single pass – 1080 mm
Two-pass – 1870 mm
Width
1000 mm
Height
992 mm
Weight, not more
Single pass – 202 kg
Two-pass – 324 kg
Technical parameters:
Opening / Closing
0,8 seconds
Crossing capacity
30 person/min
Passage width
516 mm