Description
Waist-High Turnstile (sweep open principle)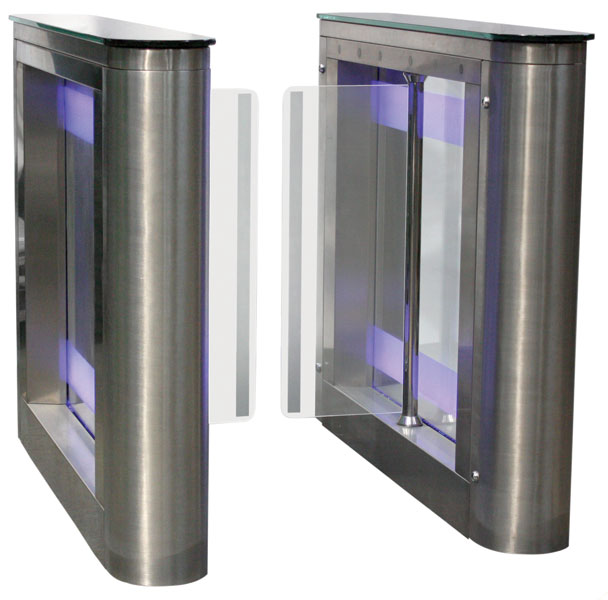 Purpose
The turnstile "SWEEPER" perfectly suits even the most demanding customers due to its design. Glass panels as well as glass side panels of this waist-high turnstile give the feeling of "transparency" and apart from execution of its functions for intended purpose the turnstile "SWEEPER" will be an excellent element of interior.
Controlled by
· access control system;
· manual control.
When power goes OFF both directions are free.
Electrical Specifications
· Voltage:
– from the (100–240) V, 50/60 Hz.
– from a DC source 12 V.
· Maximum power consumption 155 Watt per pass.
· Degree of protection according to GOST 14254-96 – IP41.
Technical specs:
Drafts:
Length
Single pass – 966 mm
Two-pass – 1724 mm
Width
1518 mm
Height
1012 mm
Passage width
550-900 mm
Crossing capacity
30 person/min
Opening / Closing
0,8 seconds
Weight, not more
Single pass – 450 kg
Two-pass – 700 kg